Changsha Langfeng metallic material CO., Ltd uphold the mission of the world benefit, is committed to doing the field of science and technology advances in new materials, builders, build the world's material industry aircraft carrier!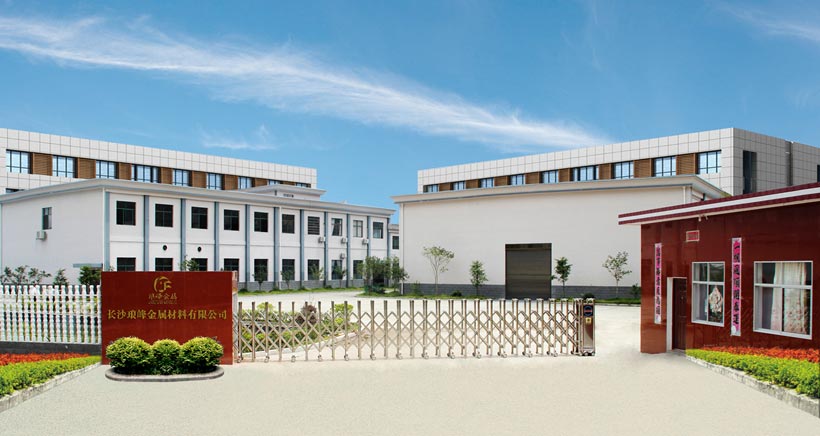 Our company specializes in R & D, production and sales of new materials for aviation and aerospace, new materials for military rocket systems, spraying materials, functional materials, special ceramic materials, cemented carbide, metal ceramic materials and cutting tools.
The company has 16, 000 square meters of standard factory, covering 50 acres, 180 employees. There are a full range of testing equipment and strong technical force; we have a 50-person R & D team, including 2 academicians, 10 Professors, 20 Ph.D. The company has been recognized by the state enterprise technology centers, national laboratory accreditation, the drafting of national standards units, access to a number of invention patents and Gold Award, maintaining long-term technical cooperation with the Chinese Academy of Sciences, Central South University and Changsha Institute of Mining and Metallurgy.
Products are widely used in metallurgy, construction, electronics, machinery, petroleum, textile, aerospace, cemented carbide and metal ceramics, and other high-tech fields.Product sales has covered more than 50 countries and regions in the world, a total of more than 600 customers, by the broad masses of the user's consistent high praise.
Company culture:
Company vision: Promoter in the field of new materials science and technology, become the carrier of new materials industry.
Company mission: Benefiting the world
Enterprise business philosophy: integrity, quality, innovation, win-win
Enterprise service concept: respect for customers, quick response, sonstant improvement and the pursuit of the better
Enterprise spirit: teamwork, courage to open up, never abandon, create brilliant
Enterprise values: for the excellent quality of the legislation of the enterprise, to get the heart of the people with quality service.
Enterprise responsibility: to create value for customers, for employees to build a successful life stage.
Business Pursuit: In the next five years, our overall plan is through an additional investment of USD 80 million.By 2023, we will become a world-class production and R&D base for new materials, sales revenue will up to 10 billion US dollars.